Groundbreaking mining solutions:
ScrapeTec & Kinder at the Perth fair
At the trade fair in Australia, which was especially a home match for Kinder, it became clear why Western Australia is considered the center of major mining companies such as Rio Tinto Group and BHP Billiton.
These companies are predominantly active in the iron and gold sectors and significantly shape the mining industry in the region.
Kinder Australia, a well-known player in the industry, used the show to present their latest innovations. Although the company already enjoys an excellent reputation, visitors to the show were eager to see the latest developments. Kinder is internationally known for seeking the best solutions, and that commitment led them to Scrapetec.
Scrapetec, a company that provides solutions against dust, spills and maintenance in mines, introduced its revolutionary AirScrape at the show. This product is the first and only seal that operates without contact to the belt.
The application of this innovative technology in mines
not only means a significant reduction in wear and maintenance, but also massive cost savings for mine operators. In addition, the AirScrape contributes to improved working conditions, environmental compatibility and the efficiency of the conveying systems.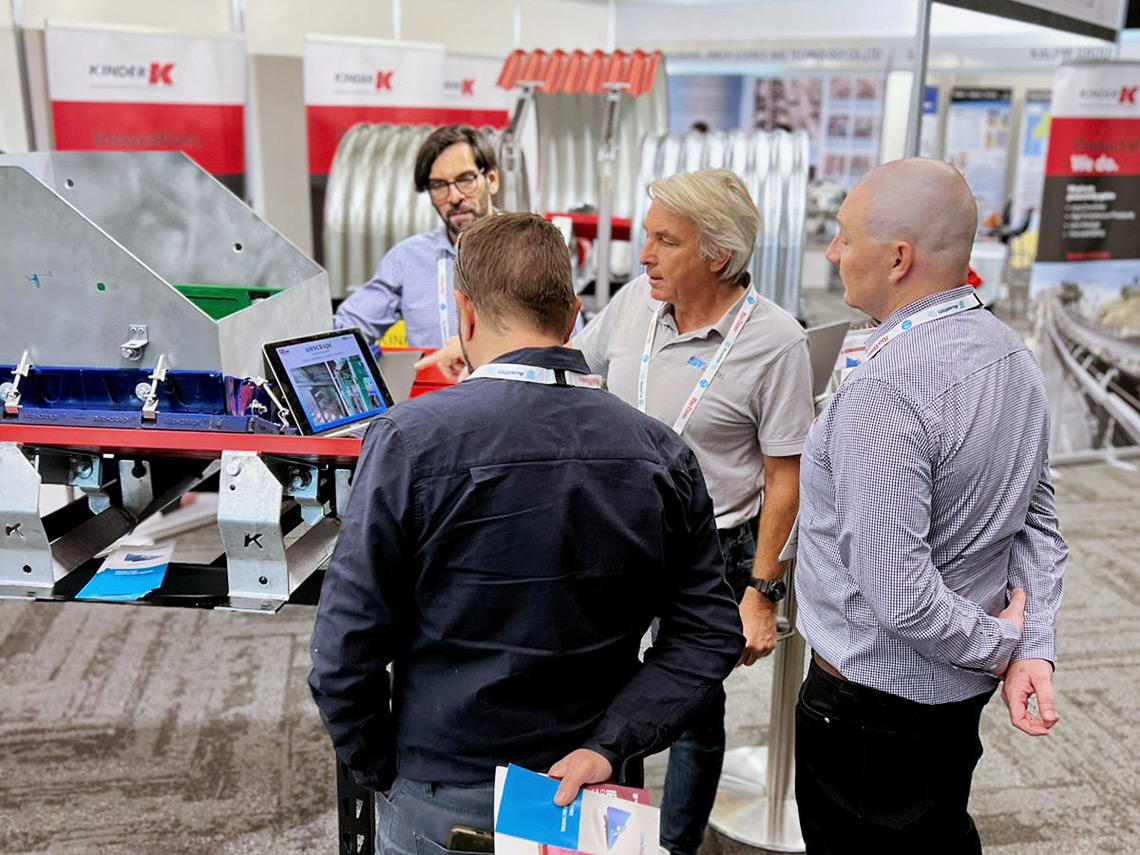 Particularly impressive was the fact that Scrapetec already has corresponding references in Australia, which further strengthened confidence in their products. The interest in these advanced solutions was exceptionally high at the show. Visitors were impressed about
the prospect of improved efficiency and cost savings that these innovations bring.
Overall, the Perth show was not only a platform for the exchange of ideas and innovations, but also an opportunity for companies such as Kinder Australia and Scrapetec to showcase their expertise and convince potential customers of their groundbreaking solutions.The event once again underlined the importance of Western Australia as a center
for mining activities and the innovative power of companies in this region.